Atlanta

John Pratt, Managing Director
John Pratt has extensive background in general management from very large companies like IBM to mid market and emerging technology firms.
Contact John
See Area Partners

Carolinas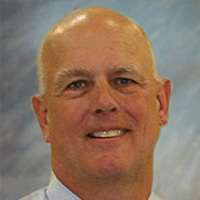 Fred Fink, Managing Director
Fred has been successful both as an executive and an entrepreneur. Much of his career has been spent in different sectors of the healthcare industry.
Contact Fred
See Area Partners

Central Florida

Brent Sapp, Managing Director
Brent is a product innovator, author and founder of the Economy Heroes movement.
Contact Brent
See Area Partners

Central Texas

Tomas Barrett, Managing Director
Tomas has a history of growing established companies and starting up new companies, domestically and globally.
Contact Tomas
See Area Partners

Chicago

Mike Condron, Managing Director
Mike Condron has had a highly accomplished career in law, management and entrepreneurship.
Contact Mike
See Area Partners

Colorado

David Roberts, Managing Director
David brings to Newport an extensive background as a business strategist, advisor, entrepreneur and CEO.
Contact David
See Area Partners

Dallas/Houston
Kim Denney, Managing Director
Kim Denney is an experienced Houston area leader with a record of solving top-level problems as an executive with broad responsibilities in the Chemical, Petrochemical, Energy, and Manufacturing industries.
Contact Kim
See Area Partners

Irene Helsinger, Managing Director
Irene Helsinger brings to Newport a strong background as an operating executive in the healthcare industry, specifically hospitals.
Contact Irene
See Area Partners

Global Cyber Practice, Technology Strategy, Innovation
Israel Martinez, National Partner
Israel is an expert at Board level strategies that minimize the balance-sheet impact and board member's personal risk in Cyber compromises.
Contact Israel
See Area Partners