Subscribe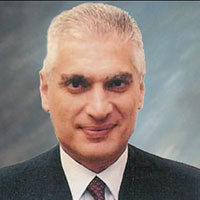 Access To Distributed Capital For Economic Growth And Societal Impact
These days there is much talk about the low growth rates in the US and other developed economies. Measures proposed to enhance GDP growth include fiscal policy, border adjusted tax, tax code simplification, corporate rate reduction, repatriation, regulatory relief, trade, workforce training and enhanced capital access.
Because the U.S. has lost part of its wealth and job creating manufacturing base to lower labor rate countries, it relies on its consumer-oriented service sector to create low-wage jobs and on cutting-edge technologies to achieve economic growth. There is hope that, with the current congruence of several key enabling technologies and an acceleration in the pace of breakthrough science, a new wave of automation that incorporates artificial intelligence, will produce promising productivity gains. But this hope comes with a fear that smarter machines will replace jobs. The machine is a means of production, so the economy benefits from the productivity gains and possible reshoring that this trend enables. The question of jobs is more complex, however, in that as jobs are lost to AI and machine automation, the resulting economic benefits will only go to the owners of the machines. This means that one way to benefit the person who loses the job, is to enable them to invest in the machine.

Do's and Don't's About Transactions to Raise Capital
Here's a roadmap drawing on the experience of experts who have helped companies like yours prepare for a successful transaction.
To illustrate the potential of this new technology on both the economy and society, , consider Uber, a ride service in which the means of production is the car. This is currently owned by the driver, who has to work by driving the car. Now imagine technology that will make that car driverless. Whether the loss of the driver's job is a societal loss or not depends on who invests in the driverless car. If the driver still owns the car, then we have an owner whose car is working for them while they can do something else. Access to capital makes the car owner an investor and entrepreneur. . If the car is owned by Uber because it can raise capital to buy millions of cars, the base of millions of drivers is left without a means of earning a living. So access to capital in general and its distribution becomes a central factor in the model of a future economy that is sustainable because it distributes its benefits reasonably fairly.
Industrial Automation: An engine for economic growth and jobs
But the US has a new opportunity for industrial growth by deploying cutting-edge industrial automation technologies to drive competitive productivity gains. "Reshoring" jobs from lower cost countries is a possibility. . Industrial automation is making productivity efficiencies wipe out the relevance of lower labor wages.
The United States is a major global producer of industrial automation equipment. This represents the foundation of a new breed of manufacturing base with potential to reconfigure capital needs and operating expenses, enabling new business models, slashing costs of production, reducing inventories and simplifying distribution logistics. With current exports close to $10.5b, the US remains a leading player in industrial automation equipment, i.e. a player in what has been called "Industry 4.0", essentially the digitization of manufacturing. Whether we focus on export to leading U.S. export markets like Mexico, Canada, Germany, China or Poland or in the return of jobs previously lost to China, Germany, Japan, or Canada, an exciting transformation could be taking place.
For one thing, the reshoring process itself is exciting as it promises contributions to much needed GDP growth through a boost in US manufacturing output that is greater than can be expected from monetary or fiscal measures. In its 2016 data report, the Reshoring Initiative, a non-profit organization, estimates 220,000 net annual manufacturing jobs lost to offshoring beginning in the 2000-2003 period for which data is available. The tide turned in 2016, showing a net annual gain of over 25,000 jobs with reshoring and on-shoring through foreign direct investments back into the US. More impressive is the potential of another three to four million US manufacturing jobs that could re-shore with a significant impact on US economic growth.
Drivers of this trend toward return of manufacturing jobs include proximity to customers, local government incentives, under-employment and availability of skilled workers and training, ecosystem synergies, lead-time to market, brand image, quality, intellectual property control, infrastructure, and technology breakthroughs.
The new wave of technology encompasses more specifically the fusion of advanced manufacturing techniques with IT, data, and analytics. This enables a plethora of new business models leveraging the digitization of the manufacturing world. It involves automation and robotization as a replacement for cheap manual labor; simulation, as a replacement for costly product iterations; expansive system integration and the Internet of Things; cloud reliance for scalability; cyber-security; augmented and virtual reality; 3D printing and additive manufacturing from intricate nanotechnology parts to large complex structures.
Mark Twain understood the gold rush culture of his time when he said "During the gold rush it's a good time to be in the pick and shovel business." As the stars align between manufacturing, robotic automation, mass personalization, artificial intelligence, Internet of things, 3D printing, nano and bio-technology, Industry 4.0, and reshoring, to name a few, opportunities await those with a vision to invest in new data-driven business models - extracting the value of big data for monetization and optimization of processes.
So what are the new tools, the picks and shovels of our times?
Industrial/manufacturing automation equipment and systems, networks of sensors for monitoring and control, electric motors, actuators, programmable logic controllers, relays, industrial control equipment, conveyor belts, material handling equipment, industrial robots. The digitization of the end-to-end manufacturing process and cloud-based machine learning and data science systems that are connecting the end-to-end production process represents an enormous opportunity for American manufacturing. Digitally interconnected devices that generate data to enable optimization and monetization in our cars, homes, cities and revamped manufacturing base can be the foundation for a renaissance of manufacturing in America—and of compelling investment including by venture capital and private equity.
About Ferey Faridian
Ferey is a senior strategic investment professional with 25 years of experience spanning management consulting in 12 countries, investment banking and principal investing, as well as serving as CEO/President of high-technology ventures. Most recently Ferey served as President of Intelligent Fiber Optics Corp. a company that develops advanced optical sensing solutions for the aerospace, energy and medical devices markets. There he helped double the size of the business, serving US government agencies like NIH, NSF, DOE as well as major prime contractors and international commercial clients. Previous to that he was a Managing Director of Aura VC, where he provided buyout financing and M&A advisory services to top-tier clients in IT, media, and high technology businesses. Ferey has served as board member and adviser to venture-backed startups and led a group of 35 technical, scientific and business staff to turn around a $20 million investment on behalf of Hoya Corporation of Japan, Sumitomo and other investors. Building on his extensive product and business development experience, Ferey served as a partner in the venture capital fund of a $2 Billion fund of funds, for which he evaluated investments in hardware and software companies.