Subscribe
Are You Ready For Capital Transactions? What CEOs And Investors Need To Remember
A company's ability to plan and execute capital transactions is an essential driver of its success. We asked our partners, who are CEOs, senior executives and board members, to reflect on their experience preparing companies for transactions to raise capital to finance internal growth and/or M&A or to sell the company.
Question: In your experience do the leadership teams of emerging growth companies believe they are more transaction ready than in fact they are? How so?
---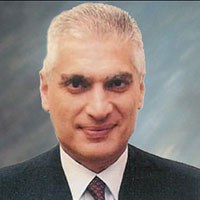 Ferey Faridian
Ferey is a senior strategic investment professional with 25 years of experience spanning management consulting in 12 countries, investment banking and principal investing, as well as serving as CEO/President of high-technology ventures.
"Many owners, CEOs and leaders of fast growth companies under-estimate what it means to be ready for the kind of due diligence an institutional investor, whether financial or strategic, will take them through. There is usually a disconnect between estimates of the company's worth that are based on the owner's emotional attachment to the business and the cold facts of its market valuation. Packaging a company and putting it in the best possible light requires the owner to step out of their own ideas about the business to truly understand the mindset of a prospective investor. "
Bill has deep expertise in building and running industrial manufacturing and construction companies. Most recently he was President of Precision Industrial Contractors, which serves the industrial construction market.
"Leadership teams of emerging growth oriented companies are focused on growth and operations, not deals. Members of these teams have been hired and incented to identify new markets, create a competitive advantage, capture market share, and improve the business valuation. Rarely would an emerging growth entity hire employees based on their transaction related skills and experiences. Why? It is not an appropriate management decision to employ skills that are not germane to the current strategic plan. This operational focus builds a team that is inexperienced with and unfocused on transactions. When this team comes to consider a transaction, they typically can't envision the breadth of preparation it will require. They need to hire or engage those with the skills needed to achieve their strategic transaction goals."
Susan Kearney
Susan is a multidimensional senior operating executive who has generated impressive results across the technology, education, B2B, B2C and social sectors in organizations ranging from start-ups to well established entities. Her approach focuses on engaging stakeholders and building consensus to develop and deploy aggressive sales and marketing strategies, customer retention initiatives and digital solutions.
"Often, leadership teams of emerging growth companies get a surprise when they enter the market for expansion capital or sale, because they believe they are more transaction ready and deserve a higher valuation than investors or buyers do. This can happen for a variety of reasons. The management team's dedication to the company and its mission and market can make them overly optimistic. Or they may simply be misinformed about current market dynamics because they have been heads down building the business. Coming to grips with the reality of the market is the first step."
Lynn Lednicky
Lynn has had a diverse career as an executive and advisor. As President and Founder of Lednicky Enterprises, he has provided expert advice to the energy, utility, and infrastructure sectors. His engagements have included M&A support, operational and financial restructuring, renewable energy, project development and financing and advising on production and use of natural gas as a domestic transportation fuel.
"Yes. The problem is not so much that they believe they are more transaction-ready than they are. The problem is that they do not fully understand what is required to pull-off a transaction. If you haven't been through one you don't know what is required."
Do's and Don't's About Transactions to Raise Capital
Here's a roadmap drawing on the experience of experts who have helped companies like yours prepare for a successful transaction.
Bill Loughman
Bill was most recently CFO and COO of Avion Systems, a provider of staffing services to the telecommunications and technology sectors in Atlanta. In that role Bill was responsible for staffing, project management, human resources and finance functions, helping the company develop controls and forecasting processes.
"Yes, company leadership believes that they are more transaction ready than they really are since in many causes the leadership is so focused on the day-to-day operations that they do not have an objective view of the business."
Bob Parkey
Bob has extensive experience serving companies as President, CEO and Board Director. His global business experience includes tenure as President and CEO of ICO, Inc., a $300 million global plastics processing and manufacturing company widely recognized as a leader in creative compounding and milling of resins and engineered materials.
"Yes. They are generally very optimistic, and in the U.S., they tend to try to do a transaction in advance of having the appropriate contracts and business processes tested and in place."
David Roberts
David brings to Newport an extensive background as a business strategist, advisor, entrepreneur and CEO. He is a highly experienced management consultant who served with Bain and Company as a Vice President and Partner for 14 years.
"I don't think that many management teams really understand the process or the demands of persuading investors to put capital into their company if they have never been through a transaction before. That is why it is important to work with an experienced team of advisors who have been involved in multiple (successful and unsuccessful) transactions. Some business owners and leadership teams find it helpful to engage a senior executive with M&A experience to work with the deal team and keep management focused on running the business and maintaining its value."
Mark Rosenman
Mark is a co-founder of Newport Board Group and its Chief Knowledge Officer. He specializes in content management, inbound marketing and thought leadership authoring.
"It's difficult for leaders of a company to which they have devoted much effort and commitment to see it objectively. They tend to under estimate the risks to the company going forward of new market entrants and new technology and business models. They can't fully simulate the harsh scrutiny of a potential investor who will probe for all weaknesses and vulnerabilities."

Eran Tagor
Eran has diverse experience in executive management, venture capital, private equity and M&A, including turnaround, restructuring and special situation transactions.
"Many business owners believe that a good PowerPoint presentation is enough. Many of them do not focus upfront on the required deal formalities, documentation and preparation of a data room upfront. All this needs to be done at some point, based on the requirements of their prospective investors and/or lenders and the professionals they engage to assist them in preparing for the deal. "
Are you planning on doing a capital transaction? Share your thoughts with us below, and don't forget to download our free guide "Capital Transactions for Emerging Growth Companies Some Critical Do's and Don't's"