Subscribe
Capital Transactions as an Entrepreneur: What You Need to Know
A company's ability to plan and execute capital transactions is an essential driver of its success. Doing a transaction can be an integral part of a company's plan from the outset. Or the issue can remain in the background until the time to do a transaction approaches.
Question: Should entrepreneurs be thinking from the start about their "end game?" Or should they focus simply on building a successful company in the belief that, if they succeed in doing so, they will have good options down the road, like selling it or passing it on to their heirs?
---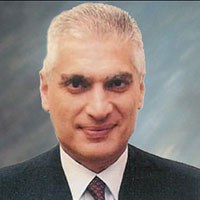 Ferey Faridian
Ferey is a senior strategic investment professional with 25 years of experience spanning management consulting in 12 countries, investment banking and principal investing, as well as serving as CEO/President of high-technology ventures.
"Both. An entrepreneur's vision of how they might exit, basically how they define success, could be a good motivator for directing the company toward that outcome. But what seems in advance to be the desired outcome is not the only path to success. Plans and strategies change dynamically so it is OK for that vision to change too. The ability to work on the company by honing your vision and a strategy to achieve it is a key ingredient of success. Working on the company is better than working reactively in the company, allowing yourself to be consumed by firefighting actions, cost-cuttings and drifting between customers and sales. Solving one operational problem after another without getting help from an outside advisor is a good way to ensure that you will not be able to do a successful transaction."
Susan Kearney
Susan is a multidimensional senior operating executive who has generated impressive results across the technology, education, B2B, B2C and social sectors in organizations ranging from start-ups to well established entities. Her approach focuses on engaging stakeholders and building consensus to develop and deploy aggressive sales and marketing strategies, customer retention initiatives and digital solutions.
"Entrepreneurs should have the end game in mind from day one because it helps them develop a more effective strategy for building the business. Your expected end game - long term ownership versus IPO versus sale, for example - will determine how you architect the business, implement go to market strategies, and approach the capital and fund raising plan. "
Lynn Lednicky
Lynn has had a diverse career as an executive and advisor. As President and Founder of Lednicky Enterprises, he has provided expert advice to the energy, utility, and infrastructure sectors. His engagements have included M&A support, operational and financial restructuring, renewable energy, project development and financing and advising on production and use of natural gas as a domestic transportation fuel.
"Maybe it is better to think about it the other way around. If you know that it will take 12-18 months to plan for a transaction, it is easier to fit this into all the other things that demand your time."
Do's and Don't's About Transactions to Raise Capital
Here's a roadmap drawing on the experience of experts who have helped companies like yours prepare for a successful transaction.
Bill Loughman
Bill was most recently CFO and COO of Avion Systems, a provider of staffing services to the telecommunications and technology sectors in Atlanta. In that role Bill was responsible for staffing, project management, human resources and finance functions, helping the company develop controls and forecasting processes.
"Initially they should look at building a successful company and once they have validated their model they can start to look at the end game."
Bob Parkey
Bob has extensive experience serving companies as President, CEO and Board Director. His global business experience includes tenure as President and CEO of ICO, Inc., a $300 million global plastics processing and manufacturing company widely recognized as a leader in creative compounding and milling of resins and engineered materials.
"I believe that entrepreneurs are well served by taking a somewhat balanced approach in respect to thinking about the "end game" while building a successful business."
David Roberts
David brings to Newport an extensive background as a business strategist, advisor, entrepreneur and CEO. He is a highly experienced management consultant who served with Bain and Company as a Vice President and Partner for 14 years.
"I don't think entrepreneurs should focus on flipping their company to another owner as fast as they can. However, all entrepreneurs need to recognize that they will eventually leave their business one way or another and they need to prepare the business so that it can thrive without them. For example, they need to start building a management team and planning management succession well before their planned retirement date. We are seeing more and more unsolicited acquisition offers, as competitors are looking for new growth opportunities and PE investors are turning over more rocks to find good businesses to invest in. By building and managing your company so that it can thrive without you, you will become more attractive and more valuable if you do receive an inquiry about selling in advance of your personal timetable."

Mark Rosenman
Mark is a co-founder of Newport Board Group and its Chief Knowledge Officer. He specializes in content management, inbound marketing and thought leadership authoring.
"If the business is wildly profitable and has outstanding potential then, when the time comes, it will "sell itself." But this is very unusual. Imagining how the business will look to a prospective buyer, even years in the future, is helpful in making operating decisions about markets, products and people. It helps to strip away some of the emotion and sentiment that owners feel about their business and forces them to see it through the cold eyes of a buyer."

Eran Tagor
Eran has diverse experience in executive management, venture capital, private equity and M&A, including turnaround, restructuring and special situation transactions.
"I think that entrepreneurs should focus primarily on building the company for success. This is not to say that they should not pay attention to their business/market environment, M&A dynamics in their segment, etc. But their main focus should be on building their company right."
What are your thoughts on raising capital as an entrepreneur? Share you ideas with us below, and don't forget to download our free guide "Capital Transactions for Emerging Growth Companies Some Critical Do's and Don't's"