Subscribe
When Should An Entrepreneur Start to Talk to Investment Bankers?
Entrepreneurs who start to achieve success can expect to be approached by investment bankers who want to create a relationship with them, anticipating the possibility of doing a transaction down the road.
Question: What are the pros and cons for a company early on to establish a relationship with an investment banker, even if a transaction seems to be years in the future?
---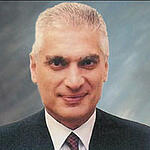 Ferey Faridian
Ferey is a senior strategic investment professional with 25 years of experience spanning management consulting in 12 countries, investment banking and principal investing, as well as serving as CEO/President of high-technology ventures.
"There is never any harm in developing a network around a company. The problem starts when a company commits itself to one of many possible paths. Investment bankers are not objective advisors as they provide a brokering service in which they make money by facilitating a transaction that involves them. A company's interest is much better served by having independent advisors who can help to choose among service providers and potential investors. Once an investment banker or a particular investor is embedded in the company, it becomes more difficult to protect against the biases they bring with them. "
Bill Heermann
Bill has deep expertise in building and running industrial manufacturing and construction companies.Most recently he was President of Precision Industrial Contractors, which serves the industrial construction market.
"First time sellers do not know what the journey to a transaction will involve. They do not sense that their business will be thrown into turmoil in ways that they cannot imagine, and in many cases, cannot prepare for. Building an early relationship with investment bankers will educate focused owners on "sell side due diligence" tasks they can initiate, improving the value of the business prior to that future transaction. The owner however does not want to disrupt their ongoing business, undermine employee loyalty, or convey to clients that the business relationship is about to change. A long-standing investment banker relationship taxes the ability to maintain the confidentiality and discreet communication that is required to get to a transaction."
Susan Kearney
Susan is a multidimensional senior operating executive who has generated impressive results across the technology, education, B2B, B2C and social sectors in organizations ranging from start-ups to well established entities. Her approach focuses on engaging stakeholders and building consensus to develop and deploy aggressive sales and marketing strategies, customer retention initiatives and digital solutions.
"Successful entrepreneurs rely on a network of trusted advisors to help them build their business and reach their goals, and it takes time to build that trust. It's a good idea to get to know investment bankers well in advance of a transaction so that you know who you can rely on as a trusted and knowledgeable partner when the time comes—and so that they will know how best to help you."
Lynn Lednicky
Lynn has had a diverse career as an executive and advisor. As President and Founder of Lednicky Enterprises, he has provided expert advice to the energy, utility, and infrastructure sectors. His engagements have included M&A support, operational and financial restructuring, renewable energy, project development and financing and advising on production and use of natural gas as a domestic transportation fuel.
"The key is to have a trusted advisor. Whether it is an investment banker is not so important. In all likelihood the investment banker will not give you that much time unless s/he sees a deal in the near future. Board members, mentors, or perhaps lawyers or accountants may be a better fit. Their role is really just to help you think through options and then find the right experts when you are ready."
Do's and Don't's About Transactions to Raise Capital
Here's a roadmap drawing on the experience of experts who have helped companies like yours prepare for a successful transaction.
Bill Loughman
Bill was most recently CFO and COO of Avion Systems, a provider of staffing services to the telecommunications and technology sectors in Atlanta. In that role Bill was responsible for staffing, project management, human resources and finance functions, helping the company develop controls and forecasting processes.
"The pro is that the owner can get some insight into what he needs to do in order to maximize his valuation. But the risk of bringing in an investment banker too early is that the owner can get so focused on the transaction that he gets distracted from operations."
Bob Parkey
Bob has extensive experience serving companies as President, CEO and Board Director. His global business experience includes tenure as President and CEO of ICO, Inc., a $300 million global plastics processing and manufacturing company widely recognized as a leader in creative compounding and milling of resins and engineered materials.
"Step one is to identify an I-banker whom you respect and that you like being around. Also one that is very current with his/her skill sets and very active in the market place. You need one who's highly experienced, and very well regarded in the industry.
Pros: You can learn valuable lessons from an I-banker that will help you avoid big costly mistakes. A good one will educate you on how your business is valued and challenge you to think through the major pitfalls to be aware of early in the growth cycle. They will help to attract investors and debt providers and advise on the best way to fund appropriate growth. They can help the owner assess their prospects for growing the business.
Cons: Relationships with I-bankers can become a significant distraction from leading and running the business. Caution must always be exercised as to how much you share with the I-banker. Most really good I-bankers will not spend time on you until you prove that you have a real money making business.
You also need to have a credible business plan you are executing against and the start of a solid management team in place before you can attract the right kind of I-banker."
David Roberts
David brings to Newport an extensive background as a business strategist, advisor, entrepreneur and CEO. He is a highly experienced management consultant who served with Bain and Company as a Vice President and Partner for 14 years.
"It never hurts to get to know investment bankers well before your plan to raise capital or sell your company. In fact, it helps to get to know several and to hear their advice on how to improve your business and make it ready for a transaction when the time comes. However, most investment bankers' compensation structure causes them to focus on earning success fees on completed transactions, so don't expect them to spend a lot of time and devote a lot of effort to helping you improve your business if your potential transaction is more than a year in the future."
Mark is a co-founder of Newport Board Group and its Chief Knowledge Officer. He specializes in content management, inbound marketing and thought leadership authoring.
"I think most business owners would be smart to hold off on this. An investment banker might claim to have insight into how to grow your business but much of that may be slanted by the fact that they would benefit from you doing a transaction. An advisor such as Newport Board Group can help a company get prepared for a transaction and then help you pick a banker as the prospect of a transaction comes closer."

Eran Tagor
Eran has diverse experience in executive management, venture capital, private equity and M&A, including turnaround, restructuring and special situation transactions.
"I think that having relationships with investment bankers is important regardless of how imminent a transaction is. Good investment bankers are supposed to understand the segment, have a wide angle view of the players, share information and deliver value over time (which will turn into good relationships when the time for a deal comes). They can bring visibility to the company. For example, they can mention your company in a report or invite you to a tech conference. They will know of companies, small or large, that want to acquire or be acquired and can then "cook" the deal. That being said, I would suggest meeting IBs and building relationships with them—but only to a limited extent and not at the expense of building the business."
When have you established a relationship with your investors? Share your thoughts with us below, and don't forget to download our free guide "Capital Transactions for Emerging Growth Companies Some Critical Do's and Don't's".